Blog
February 3, 2010
Jack Huyler - Thacher School
Interview with Jack Huyler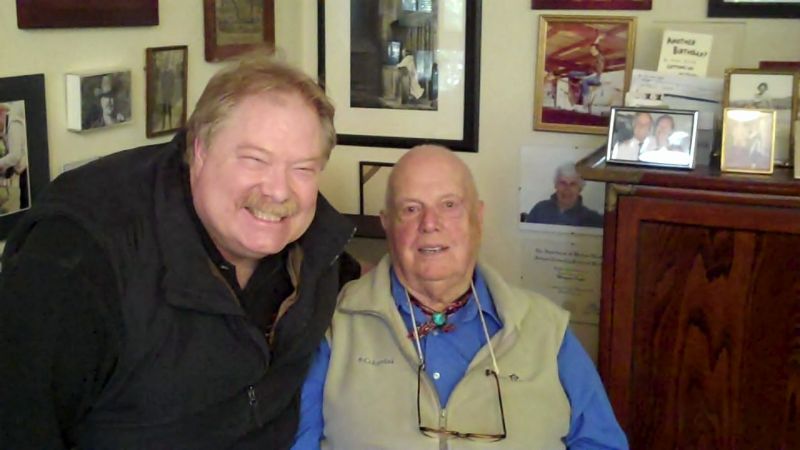 RJ with Jack Huyler at Thacher School
We drove to Ojai, California to interview Jack Huyler at the Thacher School where
John Myers went to school as a child. John Myers and Howard Hughes graduated
in the same class at Thacher. Jack was a life long friend of John Myers. We interviewed
Jack for my new documentary "Flying Man: Life and Times of John Myers."
To learn more about this documentary, go to www.flyingmandocumentary.com
Mark Brown - 2010-04-01 00:08:22
interested in the story. was a faculty brat 1961-64, then class of 1972.
Note: All comments must be approved by the post author.