Blog
June 3, 2009
Alice Tsukuno - Video Biography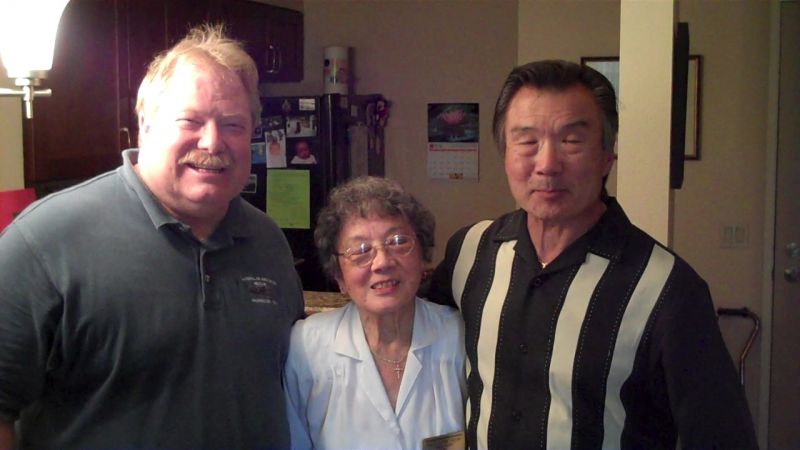 RJ with Alice Tsukuno and her son Steve
It was really a special day for me to meet Alice Tsukuno and her son Steve. We drove over to meet Alice at her new home in Seattle to record her video biography. Her son Steve had purchased the Video Biography for his mother at an auction benefiting the Eastside Domestic Violence fundraiser.
Alice did a super interview. I learned so much about how life was in Seattle in the years prior to World War II. Then Alice told me how she and her family were evacuated to camps during the War. Her parents lived in Seattle so they were sent to camps in Puyallup and then to Idaho. Alice got married to Junior whose family lived out of town, so she and Junior were sent to camps down near Fresno. Then she and Junior went to live in Chicago until the end of the war, working for a family for $45 per month.
After the war, Alice and Junior came back to Seattle and opened up a grocery store, which they had for over 28 years.
I was very inspired by my interview with Alice. She is a kind and articulate person who lived a wonderful life during some interesting times. She has no regrets and just appreciates her time spending with her children and grandchildren.
Note: All comments must be approved by the post author.