Blog
January 18, 2009
Tony Bill - Filmmaker, Aviator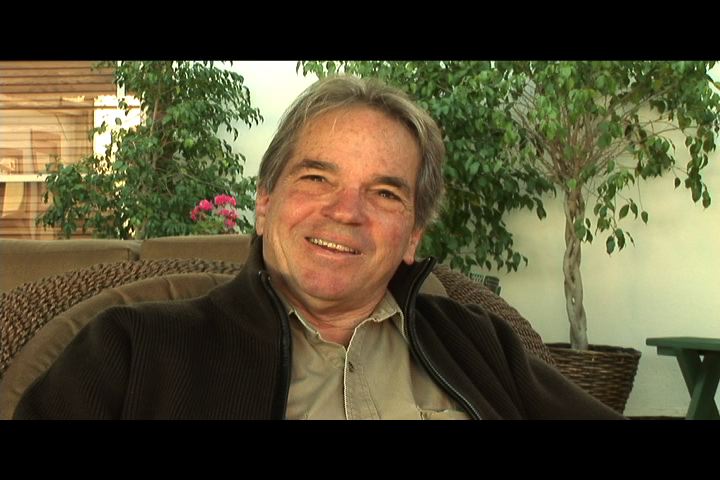 Tony Bill

Tony Bill - Filmmaker, Aviator

It was a beautiful clear morning in Venice Beach, California. I had driven there early because I was afraid I wouldn't get a parking spot. But there was no problem on this Monday.
I was there at the steps to Barnstorm Films, the production company owned by filmmaker Tony Bill. My goal was to interview Tony for a short video biography I am making for the Legends of Aviation tribute dinner scheduled on Jan 22 in Beverly Hills.
Tony was being recognized for his life-long love for aviation and for his contributions to promote the Aviation industry through his films, including his recent film FLYBOYS.
I remember Tony from my early days as a student at UCLA. Tony Bill had just made the movie MY BODYGUARD and was very inspirational to me because he had made a hit movie from a low budget film he had struggled to complete.
Over the years Tony had produced and directed many successful filmmaking ventures.
That Monday, I interviewed Tony on a patio beside his upstairs office. His office was real cool, with lots of great movie posters, including one big one from the movie THE STING, which Tony had co-produced. It was one of my very favorite movies.
During our interview, Tony talked about his love for flying. He talked about how he first learned to fly and his love for gliders and soaring. Tony told me about how much he loved sailing and how the gliders were awesome. He told me how he had switched to powered aircraft many years ago and how he has flown over 50 different kinds of aircraft over the years. Tony said that maybe he would return to gliders one day.
He called his company Barnstorm because of his passion and love for the freedom of flying to the small towns all across America. He said that flying gives you freedom and it is a fantastic way to see this country.
Tony talked about his love for aviation and his great admiration of guys like Bob Hoover and the other Legends of Aviation. I could sense that he really does love these guys.
I really liked my short interview with Tony. As I was leaving, I told him a little about my new documentary SHIP OF MIRACLES and asked if it would be ok to send him a copy. He say sure. I really think it would be great to make a feature film around the story behind SHIP OF MIRACLES, because its a great Christmas story, with all the great elements of a good movie, including heroes, villains, suspense, compassion, and a happy ending. I told Tony about how it was a true Christmas story of how Americans saved 100,000 civilian refugees on Christmas 1950 during the Korean War.
I feel so grateful to have had the opportunity to meet these great Legends of Aviation. They are true heroes and deserve the recognition they will receive at the event next week.
I hope they like the videos we are making for them.
Barbara Gulley - 2012-07-22 13:09:56
My husband is a naval aviator whom I met during girl's night at MCRD. It was a crazy place back then in the early 60ties because of the Vietnam war and the build up of young hearty officers fresh out of navcat school. MCRD has since closed down and made into a metropolis of condos. I really don't recognize SanDiego anymore when I go back to high school reunions. My 50ties is coming up next year at MBYC and the BaliHai. I grew up in Point Loma and fell madly for a guy named John Bill right after he sailed his daddy's yacht to CYC to watch me race. That was a short lived love affair because he made a baby with my best friend when I wasn't looking. Anyway, back to aviation and naval aviators. Growing up mom said don't ever date the military men. I think because they whisk you off to foreign places where the mom can't watch the grand kids grow up. Not true. There's always airlines that fly anywhere. Being the wife of a naval aviator has many benefits like standby, BOQ's and the Officer's clubs. Most have closed down due to drastic regulations of the human body. My favorite thing to do is visit the many military aviation museums around our country and overseas. We have visited all and sometimes twice. The best is the Air force in Dayton Ohio. I reccomend the Evergreen in Oregon.
Note: All comments must be approved by the post author.