Blog
January 18, 2009
Ted Taylor - Seabee - Alaska, London, Cuba Missile Crisis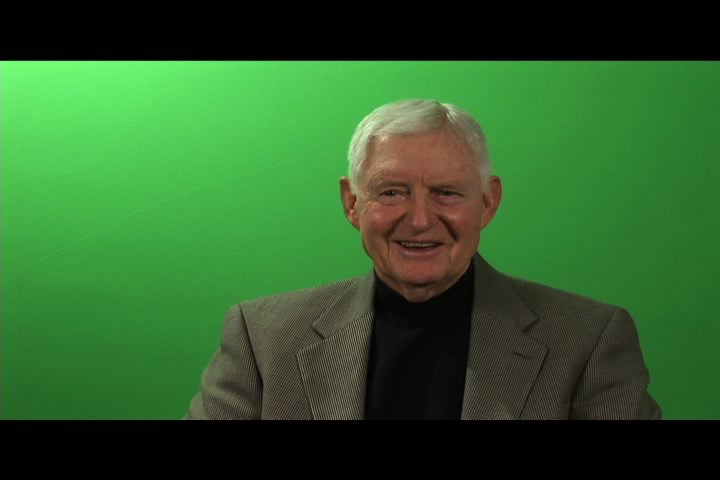 Ted Taylor
Today I had the priviledge to interview a true American Hero, Rear Admiral Ted Taylor (retired).
Ted was kind enough to allow me to interview him for my documentary "THE NEW FIGHTING SEABEES" and then I convinced him to let me send the DVD to the Library of Congress for the Veterans History Project.
Once I had Ted in my green screen studio, I told him that since we were there it would be criminal to not take advantage of the situation and to go ahead and record his answers to my special 124 questions I use during my normal video biographies.
Ted is a real nice guy. He is from the midwest. He grew up in Kansas and decided to join the service during the Korean conflict. He loved engineering so he had a choice of either the Army Corp of Engineers or the Navy Seabees. He chose the Seabees because he wanted to see the world.
Ted told some incredible stories about his experiences in Korea, back in the USA, Alaska, London, the Cuban Missile Crisis, Alaska, Guantanimo Bay, Vietnam, Gulfport, Mississippi, and his work at the Pentagon.
Ted acknowledged that the true hero in his family was his wife Rosalie and his kids because they had to cope with moving every two years.
Ted said one of his proudest moments was when he heard he was becoming a Rear Admiral.
After over twenty years in service to his country, Ted and his family truly inspired me. They represent the very best in those Americans who dedicate their lives to their country.
During my interview with Ted, we started by talking about the Seabees and we finished by talking about the Seabees. He said that once a Seabee always a Seabee.
Over the years, Ted had been involved and led the building and construction of probably a thousand buildings, bridges, waterways, power plants, roads, runways, etc. But when it came down to his legacy, Ted said that his kids were his legacy. I had to agree with him.
Note: All comments must be approved by the post author.