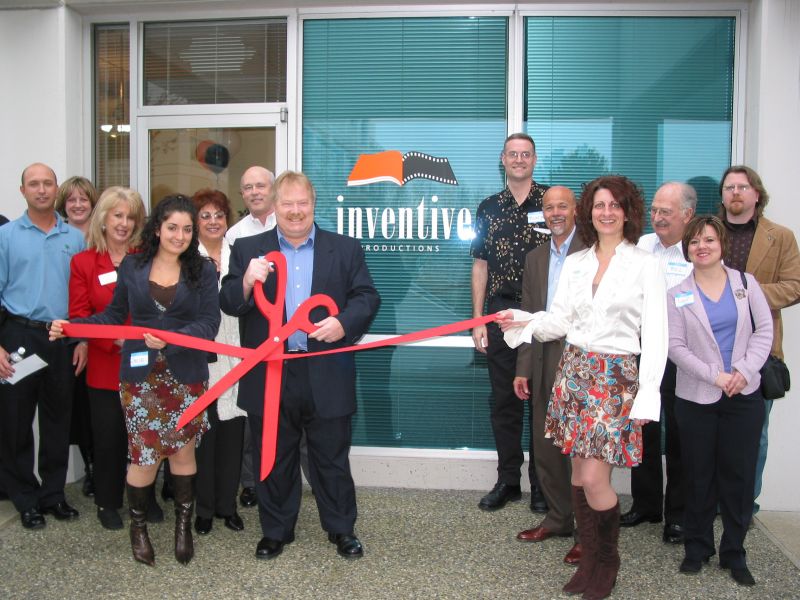 About Us
WELCOME to
Inventive Productions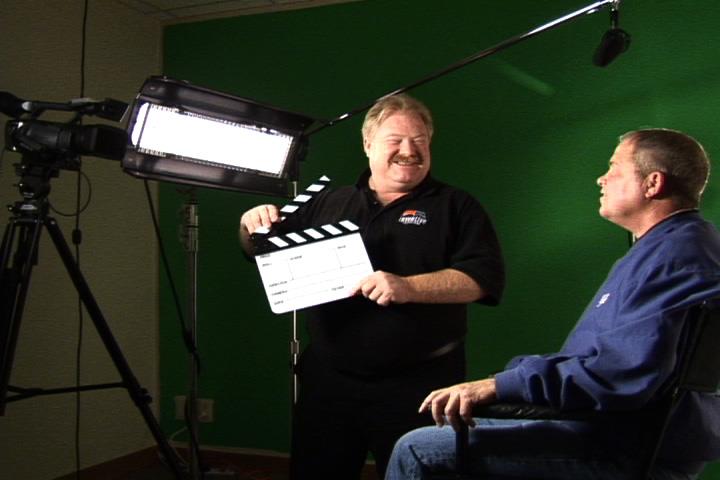 Twenty One years ago, documentarian RJ McHatton took his young son Jason to see his grandfather's grave. Jason immediately asked, "Tell me about him, Dad..." RJ wished he had sat his father down in front of his camera and interviewed him on video. Jason would have then been able to hear his grandfather's voice telling his own stories, experience his contagious laughter and see first-hand what an affectionate character he truly was. Inspired by his son's question, RJ started shooting and recording history for Genealogical Societies, Hospices, and Habitat for Humanity on a voluntary basis. Inventive Productions, the Autobiography Company, was born. Someone once said, "a person dies twice. Once when they die, and another time when they are forgotten." We don't want to forget you.
VALUES: Our values are very important to us. Treat people with respect and dignity. Back your work 100 percent. Go the extra mile to help others. Being completely Honest, Caring for others, and being a good listener. The ten commandments are a pretty good list to follow and live by. You know more about a person or team's character when times get tough than during the easy times. We aspire to have tremendous character, to being there when you need us.
Inventive Productions LLC is a national, full-service, independent Video and Film Production Company. We travel anywhere in the world to do our projects.

Our professional crews have written, shot, and directed film and video projects on-location all across the United States and numerous other countries, including Pakistan, Korea, and Kenya.

No matter how big your project is, or how small it is, we can help you achieve your vision with Video or Film.

Over the past twenty years we have produced a wide variety of video and film productions, on-location and at our studios.



ABOUT US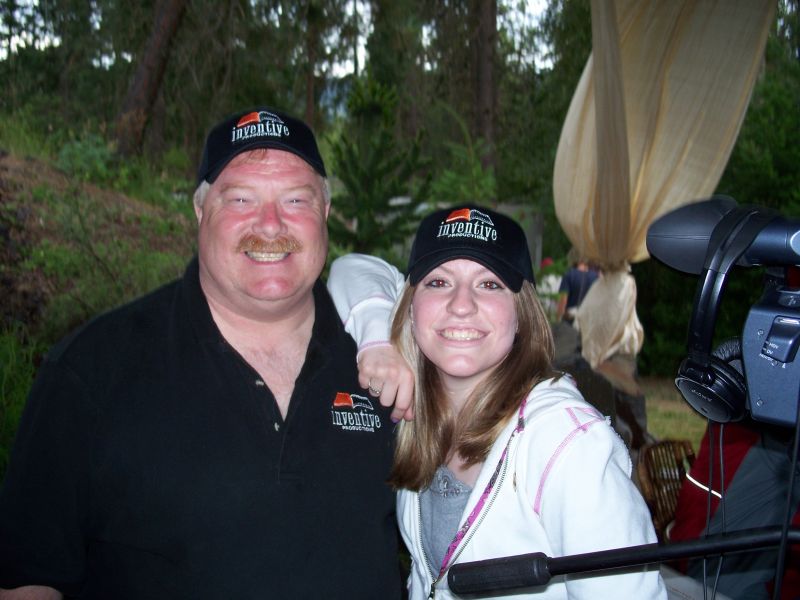 RJ McHatton with daughter Crissy on location shooting a documentary.
Inventive Productions LLC is a team of creative filmmakers who are dedicated to helping people tell their stories in their own words. We have helped the new tidal wave for the cottage industry of custom Video Biography and Corporate History DVDs.

RJ McHatton is the award-winning writer-director-producer and cinematographer of over 100 documentaries including UMATILLA and THE SHIP OF MIRACLES, director of short films ARREST MOMMY and DUCT TAPE, and the feature film THE RED SUIT. He is a published author of four books of fiction-- the novels MY KIDS and THE DIRTY DEED and BONUS TIME AND OTHER SHORT STORIES, and THE BRILLIANTS (all available at Amazon.com).

Here is RJ's documentary "Ship of Miracles": www.shipofmiracles.com





Ship of Miracles - documentary by RJ McHatton from RJ McHatton on Vimeo.
Over the years RJ has written, produced, and directed hundreds of Video Biographies and Corporate History documentaries.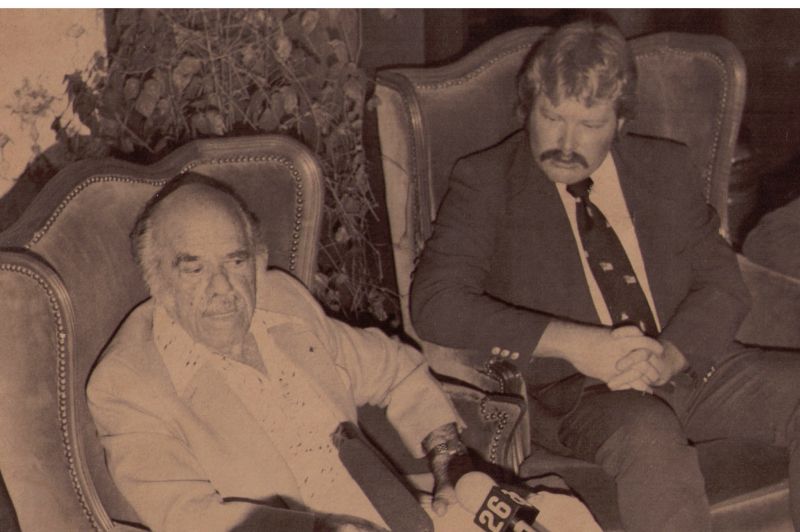 Here is Director Frank Capra with RJ McHatton in 1980.

RJ was in the theater business in those days. He was
manager then owner of the Tower Theater in Fresno. Some
of his favorite memories include his Tower Blues Festival
where he met the legendary blues man John Lee Hooker,
and then RJ remembers going partners with comedy tycoon
Budd Friedman on McHatton's Tower Comedy Festival Series with lots
of famous standup comics
including Jim Carrey, Dana Carvey, Ellen DeGenneris,
and Paul Rodriguez. Probably RJ's favorite moments from those
years was his getting to meet and spend time with the great
movie star Debby Reynolds, film director Frank Capra,
screenwriter-director Robert Towne, and the very independent filmmaker
Russ Meyer who never went anywhere without his 35mm Arriflex
movie camera in the trunk of his Mercedes.

RJ has had the opportunity to interview many great people
including actors Harrison Ford, Cliff Robertson, and Kurt Russell,
auto pioneer Carroll Shelby, actor John Gavin,
and former Secretary of State Warren Christopher.

Here are some photos of RJ with Harrison Ford.



RJ McHatton with Harrison Ford and his airplanes



RJ McHatton with Harrison Ford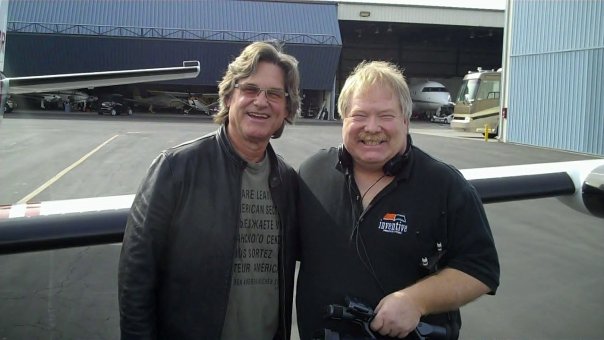 Kurt Russell with RJ McHatton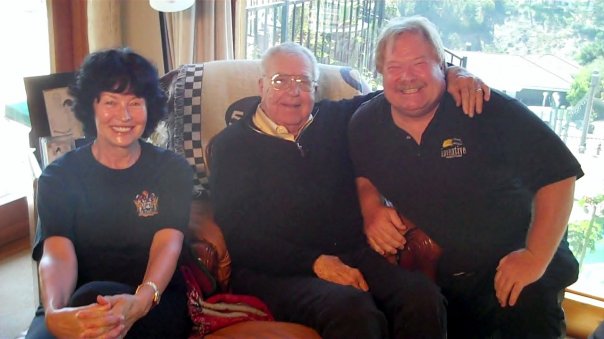 Cleo and Carroll Shelby with RJ McHatton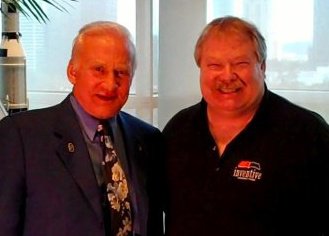 Astronaut Buzz Aldrin with RJ McHatton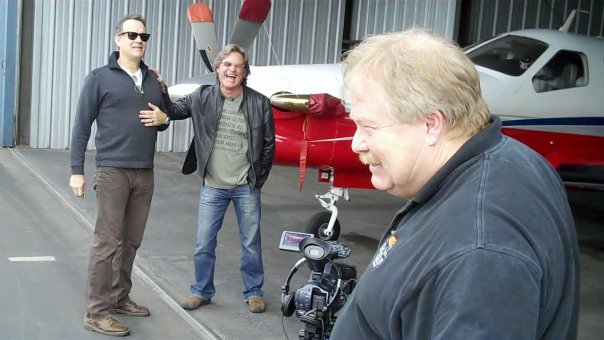 Tom Hanks, Kurt Russell, and RJ McHatton

RJ enjoys travelling all across America and to foreign countries to shoot documentaries. In recent years, his work has taken him to South Korea and Pakistan. You can learn more about RJ's background by going to www.rjmchatton.com


This year RJ and the Inventive Productions Team are proud of the new feature-length Motion Pictures we are producing.

FLYING MAN www.flyingmandocumentary.com

SEABEES DOCUMENTARY www.seabeesmovie.com

Another exciting project we are making is the new "CEOs of America" Project.
For more information go to www.ceosofamerica.com


---
Inventive Productions - Current and Past Clients
For information on how we can create a custom Video or Film for you, your family, or your organization please email or call today at 541-610-5053 or email .RJ@inventiveproductions.com
Inventive Productions -- Current and Past Clients,
and Interviewees
Ruben Abrica, East Palo Alto, CA, testimonial video for Gordy Graham

Tamara Abrams, Los Angeles, CA, family video biography

Dan Absher, Absher Construction, Puyallup, WA "Best Workplaces Video"

Melissa Acton-Buzard, Chameleon Technologies, Kirkland WA "Best Workplaces Video"

Airport Journals, Centennial, CO, Legends of Aviation video

Alaska Structures, Kirkland WA, location shoot in Pakistan, editing

Buzz Aldrin, Astronaut, Beverly Hills, CA, Legends of Aviation

Peter Allen, Morgan Stanley, Los Angeles, CA "Flying Man Documentary"
Amen Clinics, Bellevue, WA, Eastside Business Awards

American Cancer Society, Bellevue WA, fundraising video

Major General Bill Anders, Bellingham WA, Legends of Aviation

Rick Anderson, Moss Adams, Seattle WA "Best Workplaces Video"
Jerry Andres, Redmond, OR, retirement video

Suzie Arnett, Los Angeles, CA, shoot EEG event in Seattle

Avidian Technologies, Bellevue, WA, Eastside Business Awards

Kenneth Baff, Federal Way, WA, memorial video for his mother

Dr. Dan Baldwin, Puyallup WA, Marketing Video

Barbara and Bob Balkema, Snohomish WA Video Biography
Barbeque Shack, Cle Elum, WA, Pork in the Pines
Thomas Barghausen, Barghausen Consulting Engineers, Kent WA "CEOs of Seattle Documentary"
Oren Barker, Medina WA, Veterans History Project

Mike Bashey, Bellevue, WA, Autobiography Video

Bashey, Hutchinson, & Walter CPA, Bellevue WA, Youtube marketing video

Roy & Patricia Bates, Glendale AZ, Autobiography Video

BBQ Petes, Cle Elum, WA, Pork in the Pines

Laurent Beaudoin, CEO of Bombardier Aerospace, Montreal, Canada, Legends of Aviation

Troy Bell, NBA sports hero, Seattle, WA, NBA documentary

Ed Belleba, Friends of Youth, Redmond WA "Eastside Business Awards"

Bellevue Chamber of Commerce, Bellevue WA, Awards Dinner Video

Bend Parks & Rec Department, Bend, OR, history video of a Park

Eric Bensussen, BDA & Associates, Woodinville, WA "Best Workplaces Video"
Al Bentley, Seattle WA, "New Fighting Seabees Documentary"
Steve Berman, Attorney, Seattle, WA, interview for documentary about war crimes in Bougainville, New Guinea
Bob Berntson, Berntson Porter CPA, Bellevue WA "Best Workplaces Video"

Bob Bertheau, Woodinville, WA, parents 50th anniversary video

Dr. Mathias Berry, Redmond, WA Consulting & Marketing Videos




Mary & Chente Benevides, Leavenworth WA, wedding video

Tony Bill, Venice Beach, CA, Legends of Aviation video

Dr. Forrest Bird & Pam Bird, Sagle, Idaho, Video Biography

Evelyn & Robert Birkby, Sidney, IA, Autobiography Video

Dan Blanchard, American Safari Cruises, Seattle WA "CEOS of Seattle Documentary"
Herb Blanchard, Seattle WA "Veterans History Project"

Linden Blue, Carlsbad, CA, Legends of Aviation interview

Bombardier Aerospace, Montreal, Canada, marketing video

Joan Bonvicini, Seattle University Women's Basketball Head Coach, Cathy Crosslin testimonial video

Jeffry Borgida, CEO of Allied Waste, Bellevue WA, Eastside Business Awards

Christina Brandt, AtWork!, Bellevue WA "Eastside Business Awards"
Brigadier General Julius Braun, Gleneden Beach, OR, video biography

Dr. Janet Brill, Parkland, Florida, marketing video

Luther Brock, East Palo Alto, CA, David Lewis documentary

Paul Buckman, Pathway Medical Technologies, Bellevue WA "Eastside Business Awards"
City of Bucoda, Washington, Bucoda, WA, Biography of a Town

Paul Burton, Hood River, OR marketing video

Bush Kitchen, Cle Elum, WA, Pork in the Pines

Charles Butzberger, Burien WA, Veterans History Project

Norm Blye, Renton, WA Autobiography Video

Albert Campbell, Seattle WA, Veterans History Project

Scott Carsberg, Seattle WA "Chefs of Seattle Documentary"
Kurt Carlson, Propel Insurance, Tacoma WA "Best Workplaces Video"
Pedro Castro, Magellan Architects, Redmond WA "Eastside Business Awards Video"
Stefano Catalani, Curator at Bellevue Arts Museum, Bellevue, WA, Eastside Business Awards
Margaret and Tony Catanzariti, Mercer Island, WA, video biography
Christian Chabot, Tableau Software, Seattle WA "CEOs of Seattle documentary"
Jim Charpentier, BNBuilders, Seattle WA "Best Workplaces Video"
Tony & Annie Cheng, Netstar Communications, Bellevue WA "Best Workplaces Video"
Howard Chermak, Chermak Construction, Edmonds WA, "Best Workplaces Video"

Richard Christiansen, Mesa, AZ, Veterans History Project

Warren Christopher, former Secretary of State, O'Melveny & Myers, Los Angeles, CA "Flying Man Documentary"
Joe Clark, CEO Aviation Partners, Seattle, WA, Legends of Aviation, Tribute to Milt Kuolt
Cle Elum Fire Dept, Cle Elum, WA, Pork in the Pines
Dave Coffman, Coffman Engineers, Seattle WA "Best Workplaces Video"
Jack Cooper, Bend, OR, veterans history video
Carla Corkern, Talyst, Bellevue WA "Eastside Business Awards Video"
Robert Cremin, Esterline, Bellevue WA "Eastside Business Awards Video"
Cathy Crosslin, CEO of Instar Performance, Redmond WA "Case Study Videos"
Tom Cruise, Living Legends of Aviation
General John Dailey, Smithsonian Institute, Air & Space Museum, Washington DC, "Flying Man Documentary"

Dataweb, Seattle WA, marketing video

DCI Engineers, Bellevue WA, Corporate History documentary

Dr. Mark Dedomenico, PRO Sports Clubs, Redmond WA "CEOS of Seattle Documentary"
Delphi Steering, Saginaw, Michigan, Case Study Video
Joe Denver, Ardmore PA, Veterans History Project

Melanie Dressel, Columbia Banking System, Tacoma WA "Best Workplaces Video"
Jay Deutsch, BDA & Associates, Woodinville WA "Best Workplaces Video"
Tad Devine, Corona Del Mar, CA "Flying Man Documentary"
Matt Diefenbach, Turnstyle Design, Seattle WA "Best Workplaces Video"
Mic Dinsmore, CEO Port of Seattle, Seattle, WA, The Harbor Club video
Dave & Fran Divelbiss, Roslyn, WA Autobiography Video
Eric Donnelly, Seattle WA "Chefs of Seattle Documentary"
Sharath Dorbala, SVP of Vertafore, Bothell, WA, Eastside Business Awards
Tom Douglas, Seattle WA "Chefs of Seattle Documentary"
Joan Duffell, Committee for Children, Seattle WA "Best Workplaces Video"

Pat & Jean Duffy, Bellevue WA, Transfer VHS to DVD

Scott Duke, Bothell WA, Video Biography of his mother

Jim & Elana Dwyer, Moscow, Russia, wedding video

Eastside Domestic Violence Program, fundraising Video

Eastside Heritage Center, Bellevue, WA, fundraising Video

Dr. Philip Eaton, President Seattle Pacific University, Seattle, WA, The Harbor Club video

Ted & Joan Eaton, Surrey, British Columbia, Canada, Video Biography Interview

Dean Echelbarger, Edmonds WA, Autobiography Video

Tyler Echelbarger, Edmonds WA, Real Estate Marketing Video

Grace Elworth, Bothell WA, Video Resume

Emerald City Smoothie, Mercer Island, WA, franchisee testimonial video

Emerald Heights, Redmond, WA, Eastside Business Awards

Bill Endicott, Marysville WA, Autobiography Video

Everett Endicott, Redmond, OR, veterans history video

Entirenet, Bellevue WA, Video Labcasts for Microsoft software release

Pat Epps, Epps Aviation, Legends of Aviation

Mary Elizabeth Eschleman, Skillington, PA, Autobiography Video

Excellent Cultures, Tacoma, WA, Case Study Videos

Explosion Basketball, Monroe WA Video Coverage for 2008 Season

Mark Falanga, Chicago, IL, video biography

Sal & Dolores Falanga, Walnut Creek, CA, video biography

Al Farmer, Sherwood, OR, Autobiography Video

Gregory Farnum, Cle Elem, WA, Autobiography Video of his Grandmother

Tamara Ferguson & Marilyn Ferguson, Auburn WA, Video Biography

Roger Fisher, Guitar player for Rock group Heart, Duvall, WA, video biography

Kathryn Flynn, Fertile Foods, Bellevue WA "Cooking for Fertility DVD project"

Daniel Foley, Fresno CA, Autobiography Video

Violet Folk, Everett, WA, Autobiography Video

Harrison Ford, Santa Monica, CA, Legends of Aviation video interview

Bob Foushee, CEO Foushee & Associates, Bellevue, WA, Eastside Business Awards

Bonnie Fraser, Burlington WA, Video Biography

Bob Frause, Frause Inc., Seattle WA "Best Workplaces Video"
Morgan Freeman, Legends of Aviation Flown West video
Vanna Fut, Seattle, WA, video biography
James Gallagher, Bend, OR, veterans history video
Shannon Gallusha, Seattle WA "Chefs of Seattle Documentary"
John Gavin, actor (appeared in Alfred Hitchcock's "Psycho"), former Ambassador to Mexico, Beverly Hills, CA "Flying Man Documentary"
Nicole Gelpi, Yellow Mountain Stoneworks, Seattle WA "Artitudes Design Testimonial"
Ron Gift, Mercer Island WA, Veterans History Project
Adela Gonzales, Fresno, CA, Gordy Graham testimonial video
Tom Goodenow, CEO The Harbor Club, Seattle, WA, 50th Anniversary Video
Kevin Goodwin, Sonosite, Bothell WA "Eastside Business Awards Video"

Virgil Gorans, Redmond WA, Veterans History Project

Daisley Gordon, Seattle WA "Chefs of Seattle Documentary"
Ben Graham, Turnstyle Design, Seattle WA "Best Workplaces Video"

Gordon Graham, Redmond, WA, Autobiography Video

Cam Green, Green Rubino, Seattle WA "Best Workplaces Video"
Dan Greenshields, Sharebuilder, Bellevue WA "Eastside Business Awards Video"
Bert Gregory, Mithun, Seattle WA "CEOs of Seattle Documentary"
Chuck Grouws, CHG Building Systems, Seattle WA "Best Workplaces Video"
Guidant Financial, Eastside Business Awards
Sonny Gupta, CEO of Apptio, Bellevue, WA, Eastside Business Awards
Janet Haberbush, Windermere Real Estate, Seattle WA "CEOs of Seattle Documentary"
Holly Halweg, Amen Clinics, Bellevue, WA, Eastside Business Awards
Brian Haner, Image Source, Kirkland WA "Best Workplaces Video"
Tom Hanks, actor, Living Legends of Aviation
Harbor Club, Seattle, WA, 50th Anniversary Video
Dale Harlan, Lincoln City, OR, video biography
Rob Harris, CEO Pacific Market International, Seattle, WA, CEOs of America
Scott Harrison, Barclay Dean, Bellevue WA "Eastside Business Awards Video"
Cathi Hatch, CEO Zino Society, Seattle, WA, The Harbor Club video
Hawaiian Shaved Ice, Cle Elum, WA, Pork in the Pines
Spencer Hawes, NBA sports hero, Seattle, WA, NBA documentary

John D. "Bud" Hawk, Bremerton, WA, Medal of Honor Autobiography Video

Fumiko Hayashida, Seattle WA "Video Biography" "Japanese internment stories"
Rick Head, Clothier & Head, Seattle WA "Best Workplaces Video"
John Hempelmann, Cairncross & Hempelmann, Seattle WA "Best Workplaces Video"

Gene & Marian Hensley, Kenmore, WA, Autobiography Video

Pat Herbold, US Ambassador Republic of Singapore, Seattle, WA, The Harbor Club video

Karl Hermanns, SeedIP, Seattle WA "Best Workplaces Video"

Gabe Herner, Kirkland, WA, Video Biography Video

Andrea Heuston, Artitudes Design, Issaquah WA, "Best Workplaces Video"

Barron Hilton, Beverly Hills, CA Legends of Aviation interview

Hinder Concessions, Cle Elum, WA, Pork in the Pines

Shari Marion-Hoff, Hawkeye Cohesion, Seattle WA "CEOs of Seattle Documentary"

Bob Hoover, Palos Verdes, CA, Legends of Aviation interview

Leo Hymas, Whidbey Island WA, Autobiography Video

Fern Herbert, Attorney, Bellevue WA, TV commercial

Gabe Herner, Kirkland, WA, Video Biography

Mike Hinz, Schneider Trucking, Green Bay, WI, Excellent Cultures video

Joy Hollingsworth, Seattle University Assistant Basketball coach, Seattle, WA

, Cathy Crosslin testimonial video

Lewis Horowitz, CEO Lane Powell, Seattle, WA, Best Workplaces Video

Hunsberger Family, Seattle, WA - memorial video

Patrick Husting, CEO of Extended Results, Redmond, WA, Eastside Busines Awards

Instar Performance, Redmond, WA, marketing videos

Intellius, Bellevue, WA, Eastside Business Awards

InvestED, Seattle, WA, fundraising video

Brad Jackson, Two Degrees, Seattle WA "Best Workplaces Video"
Naveen Jain, Intellius, Bellevue WA "Eastside Business Awards Video"
Jamba Juice, Gig Harbor, WA Grand opening video
Pooh Jeter, NBA sports hero, Seattle, WA, NBA documentary
Jim's Auto Sales, Cashmere WA TV Commercial
Dave Johnson, Elite Fitness, Bellevue WA "CEOS of Seattle Documentary"
Leif Johnson, Exvere, Seattle WA "Cave B Winery Resort Video"
Marty Johnson, Seattle WA, "New Fighting Seabees Documentary"
David Jones, Projectline, Seattle WA "Best Workplaces Video"
Clayton Jones, CEO of Rockwell Colling, Cedar Rapids, Iowa, Legends of Aviation
Steve Jones, CEO of Explore Consulting, Bellevue, WA, Eastside Business Awards
Tom Jones, Moraga Vineyards, Bel Air CA, "Flying Man Documentary"

Terry & Ted Kilcup, Tacoma WA, Autobiography Video

Peg Keough, Bellevue WA, Autobiography Video of her parents



Dara Khosrowshahi, Expedia, Bellevue WA "Eastside Business Awards Video"
Mike Kichline, Projectline, Seattle WA "Best Workplaces Video"

Adeline Kim, Woodinville WA, Video biography

Luke & Grace Kim, Seal Beach, CA, Video Biography

Paul Kim, architect, Los Angeles CA interview for Video Biography

Randy Kim, Bellevue WA, Cross Promotional video

Keff Kirby, CEO of Puget Sound Security, Bellevue, WA, training videos

Scott Kluesner, Schneider Trucking, Green Bay, WI, Excellent Cultures video

Barbara Knapp, Kirkland WA, Christmas Video

John & June Kneepkens, Mercer Island WA, Video biography

Harold & Michelle Knudsen, Gleneden Beach, OR Video Biography
John Koenig, Seattle WA "New Fighting Seabees Documentary"
Kent Kresa, CEO of General Motors, Los Angeles, CA, Flying Man Documentary
Ken Krivanec, CEO of Quadrant Homes, Bellevue, WA, Eastside Business Awards
Robert Kunold, Foster Pepper, Seattle WA "Best Workplaces Video"

Gilbert Kvam, Kirkland WA, Video Biography

Stacy Kvam, CEO SK Wedding & Event Design, Kirkland, WA, wedding videos

Clay Lacy, Clay Lacy Aviation, Van Nuys, CA, "Flying Man Documentary"

Peter LaHaye, Woodman Lodge, Snoqualmie WA, Biography of a Building

Lakeside Center for Autism, Bellevue, WA, Eastside Business Awards

Carla Lamar & Jack Barr, Roslyn WA, Wedding Video

Lola LeBlanc, Group Health Cooperative, Seattle WA "Best Workplaces Video"
Anika Lehde, Projectline, Seattle Wa "Best Workplaces Video"
Angie Lepley, Tangerine Travel, Bothell WA "CEOs of Seattle Documentary"
Nancy Leson, Seattle Times, Seattle WA "Chefs of Seattle Documentary"
Peter Levine, Seattle WA "Chefs of Seattle Documentary"

Abner Levy, Beverly Hills, CA, Video Biography

Letip International, San Diego, CA, Power Breakfast Event DVD

David Lewis Family, East Palo Alto, CA, video biography

Shyvonne Lewis, East Palo Alto, CA, David Lewis film

Zachary Lewis, East Palo Alto, CA, David Lewis film

Andy and David Licht, Beverly Hills, CA, Video Biography

Charlie Liekweg, AAA Washington, Bellevue, "Best Workplaces Video"

Linda Linderman, Seaview, WA, Memorial Video of husband Rob Linderman

Lucky Strike Bowling, Bellevue WA, Grand opening event video

Bev & Ed Leaf, Shelton, WA, Autobiography Video

Andy Licht, Beverly Hills, CA, video biography

David Licht, Beverly Hills, CA, video biography

Virginia Lintott, Chehalis, WA, Autobiography Video

Paul Loberg, Redmond OR, Autobiography Video

Vuong Loc, Seattle WA "Chefs of Seattle Documentary"

Bill Locke, Seattle WA, Veterans History Project

Chris Lofgren, CEO Schneider Trucking, Green Bay, WI, Excellent Cultures video

Los Cabos Mexican Restaurant, Cle Elum, WA, Pork in the Pines

Jim Lovell, Astronaut, Legends of Aviation

Scott Luttinen, Washington Trust Bank, Seattle WA "Best Workplaces Video"
Jeffrey Lyon, GVA Kidder Mathews, Seattle WA "Best Workplaces Video"

Colleen MacIntosh, Kirkland, WA, Autobiography Video

Main Street Alliance of Oregon, Portland, OR Small business owners interviews

Irene V. Marbach, Vancouver WA, Memorial Video

Charles Marker, Langley WA, Veterans History Project

Chris Martin, CEO of Cleanscapes, Seattle, WA, CEOs of America video

Daryl Martin, Redmond Historical Society, Redmond, WA

Ward Martin, Redmond WA, Veterans History Project Interview

Edgar Martinez, Branded Solutions, Kirkland WA "Best Workplaces Video"
Mavericks Casino, Cle Elum, WA, marketing video
Joni McDonald, Redmond, OR, John McDonald memorial video

Ron McHatton, Chester Springs PA, Autobiography video

Tom McHatton, Chester Springs PA, Autobiography video

Dion & Amy McIntosh, Hollywood, CA, Autobiography-Wedding Video

Carol McMahon, Oak Harbor, WA Photo Montage Video Biography




Lee Mercer, Silverton, OR, video biography of Marne Mercer

Janice Merriweather, Long Beach CA, "Flying Man Documentary"
Francis Meyers, Seattle WA "New Fighting Seabees Documentary"
Linda Mills, NYU, New York, NY, David Lewis documentary
Eileen Mintz, Seattle WA "Chefs of Seattle Documentary"
Bob Moeller, Seattle WA "New Fighting Seabees Documentary"
John Moga, Harbor Club President, Seattle, WA, The Harbor Club video
Sharon Mooers, Olive Crest Homes for Abused Children, Seattle WA "Artitudes Design Testimonial Video"
Dick Monson, New York, Video Biography
Annie Montgomery, Redmond, OR, Memorial video of her mother
Bobby Moore, Seattle WA "Chefs of Seattle Documentary"

Douglas Moorhouse, Napa CA, Veterans History Project Interview

Ben Morales, Harbor Club MatreDee, The Harbor Club, Seattle WA, The Harbor Club video

Elizabeth Morgan, CollinsWoerman, Seattle, WA, The Harbor Club video

Larry Mercury Morris, Lakewood, WA, Autobiography Video

Duke Moscrip, CEO Duke's Chowder, Seattle, WA, CEOs of America

Motricity, Bellevue, WA, Eastside Business Awards

Mt Peoh Productions, Cle Elum, WA Pork in the Pines

Peter Mullin, MullinTBG, Beverly Hills, CA "Flying Man Documentary"
Shirley Mulliken, Bellevue WA, Autobiography Video

Dolores Murphy, Buffalo, NY, Autobiography Video

Pat Murphy, Irving, NY, Autobiography Video




Elon Musk, CEO Tesla Motors & SpaceX, Hawthorne, CA, Legends of Aviation

Lou & Wes Myers, Pacific Palisades, CA, Legends of Aviation
Loren Myring, Bend, OR, veterans history video
Greater Nashville Association of Realtors, Nashville TN, Case Study Video

Louis Neeld, Camino Island WA, Veterans History Project

Bill Neubauer, Seattle WA "New Fighting Seabees Documentary"
Cameron Dean Nichols, Seattle, WA, Seattle NBA Basketball Documentary

Richard & Joyce Nicolazzi, Milwaukee, WI, Autobiography Video

Kelly Noonan, Stokes Lawrence, Seattle WA "CEOs of Seattle Documentary"
LeRoy Nosbaum, Itron, Liberty Lakes, WA "CEOs of Seattle Documentary"
Naomi Novotny, SaltWorks, Bellevue WA "CEOs of Seattle Documentary"
Zoe Dell Nutter, Dayton, Ohio, Legends of Aviation

Michael O'Brien, Kirkland WA, Autobiography Video

Brayden Olson, CEO of Novel, Inc, Bellevue, WA, Eastside Business Awards

Woody O'Rourke, Roslyn, WA, Autobiography Video

Paula Ortega, Bellevue, WA, Wedding Anniversary Love Letter Video

LuEllen Oskey, Schneider Trucking, Green Bay, WI, Excellent Cultures video

Outpost Books, Cle Elum, WA, Pork in the Pines

Overlake Hospital Medical Center, Bellevue, WA, Eastside Business Awards

Eric Overton, Sparling, Seattle WA "CEOs of Seattle Documentary"
Owens Meats, Cle Elum, WA, Pork in the Pines
Chuck Oxford, CEo of Lakeside Collision, Bellevue, WA, Eastside Business Awards
Sekou Page, Microsoft, Los Angeles, CA "Entirenet Labcast Video"
Ashton Palmer, Expedition Trips, Seattle WA "CEOs of Seattle Documentary"
Bill Palmer, CEO of CFOS Foundation, Bellevue, WA, Eastside Business Awards

Bob & Jackie Pappas, Bellevue, WA, Husband-Wife Autobiography Video

Patti Payne, Puget Sound Business Journal, Seattle WA, The Harbor Club video

Sandi & Chris Payne, Seattle, WA, Family Video Biography




Pacific Institute, Seattle WA, History & Culture Video Series, assorted projects

Melinda Partin, Worktank, Seattle WA "CEOs of Seattle Documentary"

Sandi & Christopher Payne, Seattle WA, Video Biography

Bill Peare, Cle Elem, WA, Autobiography Video

Connie Peare, Phoenix, AZ, Autobiography Video

Gordon Perin, Seattle WA "New Fighting Seabees Documentary"
Rick Peterson, Bellevue WA, interview for Mike O'Brien video biography
Nichole Pettway, East Palo Alto, CA, testimonial for Gordy Graham

Joan Pittenger, Bellevue WA, Photo Montage for Birthday party

Jeff Pluckett, Legends of Aviation

Tiffany Pollard, Bellevue WA, Cooking Show video production

Linda Kay Porlier, Leavenworth, WA, Video Business Card, Audiobook

Joan and Bill Potter, Seattle, WA, Video Biography

David Price, CEO American Airports Corp, Santa Monica CA "Flying Man Documentary"

Providence Marianwood, Issaquah, WA, fundraising Video

Bob & Carol Puccinelli, Sacramento CA, Autobiography Video

Puget Sound Business Journal, Seattle, WA, Best Workplace Video

Puget Sound Security, Bellevue WA, Marketing Video

Byron Q, Film Director of feature film BANG BANG, San Diego, Seattle premier interview

James Raisbeck, Seattle, WA, Legends of Aviation

Thierry Rautureau, Seattle WA "Chefs of Seattle Documentary"
Jennifer and Doug Read, Seattle, WA, wedding video

Redmond Historical Society, Redmond WA, Biography of Daryl Martin

Gerald Reponen, Terrebonne, OR, veterans history video

Eric Rhoads, Redondo Beach CA, "Flying Man Documentary"
Karen Ridlon, Eastside Baby Corner, Bellevue WA "Eastside Business Awards"
Chuck Riley, Lane Powell, Seattle WA "Best Workplaces Video"
Dick Ritchie, Schneider Trucking, Green Bay, WI, Excellent Cultures video
Rick Rizzs, Seattle Mariners Broadcaster, Seattle, WA, The Harbor Club video
Eric Roberts, Los Angeles, CA, video biography
Cliff Robertson, Long Island, NY, Flying Man documentary, Legends of Aviation

Harold Robinett, Langley WA, Veterans History Project

Frank Robinson, CEO of Robinson Helicopters, Torrance, CA, Legends of Aviation

Angus Robson, Seattle WA, Autobiography Video

Jim Rogers, Rogers & Norman Insurance, Seattle WA "Best Workplaces Video"
Root Wireless, Bellevue, WA, Eastside Business Awards
Rotary of Upper Kittitas county, Cle Elum, WA, Pork in the Pines
Mark Rourke, Schneider Trucking, Green Bay, WI, Excellent Cultures video
John Rubino, Green Rubino, Seattle WA "Best Workplaces Video"
Kurt Russell, actor, Pacific Palisades, CA, Legends of Aviation
Safe Call Now, Seattle, WA, fundraising video

David Sarraf, Santa Monica CA, Video Biography

Bowen & Janie Scarff, Kent, WA Autobiography Video

Marty Schillaci, The Resource Group, Renton, WA "Best Workplaces Video"
Schneider National Trucking, Green Bay WI, Case Study Video
Stan Selden, Selden Furniture, Fife, WA "CEOs of Seattle Documentary"

Bill & Dorothy Shaw, Long Beach, WA, Autobiography Video

Ed Shaw Entertainment, Cle Elum, WA, Pork in the Pines

Greg Shaw, Seattle, WA, "Veterans History Project"

Cleo & Carroll Shelby, Beverly Hills, CA "Flying Man Documentary"
Casey Sheldon, Weber Shandwick PR, Seattle WA "Best Workplaces Video"

Chuck Shelton, Sammamish, WA Motivational Speaker Video
Darcy Shinn, Auburn, WA, Heidi's Promise video
Roger & Christine Silk, Sherman Oaks, CA Video Biography
Chester "Tre" Simmons, NBA sports hero, Seattle, WA, NBA documentary
Langdon Simons, Jr., Seattle, WA, The Harbor Club video

Dr Jack Singer, Laguna Niguel, CA, marketing video

Jill Singh, Kirkland WA, Video biography

Steve & Heather Singh, Medina WA, Video Biography

Steve Singh, CEO of Concur, Redmond, WA, Eastside Business Awards

Kyle Singler, NBA sports hero, Seattle, WA, NBA documentary

Ray Slaugh, Bellevue WA, Veterans History Project Interview

Wayne Small, Langley WA, Veterans History Project
Delford Smith, CEO of Evergreen Aviation, McMinnville, OR, Legends of Aviation
Holly Smith, Seattle WA "Chefs of Seattle Documentary"
H. Russell Smith, Avery Dennison, Pasadena CA "Flying Man Documentary"
Lawrence Smith, Beaverton, OR, video biography
Nolan Smith, NBA sports hero, Seattle, WA, NBA documentary
Smoke a Fat One BBQ, Cle Elum, WA, Pork in the Pines
Smoker and the Bandits BBQ, Cle Elum, WA, Pork in the Pines
Sonosite Corp, Bothell WA "Convention Case Study and Testimonials"
South Hills Satelite, Cle Elum, WA, Pork in the Pines

Southwest Securities Inc, Dallas, TX, Corporate History DVD

Otto Sperka, Manager Harbor Club Seattle, Seattle, WA, The Harbor Club video

Ronnie & Joseph Stabler, Beverly Hills, CA, video biography

Steeleheart Country Western Band, Canada, Documentary Music Video

Ethan Stowell, Seattle WA "Chefs of Seattle Documentary"
Lady Selah SuJuris, Storytellers Campfire Radio Show, Bellevue, WA, Manson show

Patricia Summersmith, Kenmore WA, Video Biography




Jennie Sun, Medina, WA, Video Biography of her late husband

Brian Sweet, Seattle WA "New Fighting Seabees Documentary"

Tacoma Land Company, Tacoma, WA, Marketing video

LenElla Tabor, Bozeman, Montana, Video biography

Angelynn Talcott, Puget Sound Business Journal, Seattle WA "Best Workplaces Video"

Talyst Inc, Bellevue WA, Case Study video

David Taylor, Sammamish, WA, happy graduation video for daughter

Kate Taylor, Mercer Island, WA, editing

Admiral Ted Taylor, Seattle WA "New Fighting Seabees Documentary"
Patrick Tessier, Northwest Laboratories, Bellevue WA "Best Workplaces Video"
Paul Thayer, former under Secretary of Defense, Beverly Hills CA, "Flying Man Documentary"
Emory Thomas, Publisher Puget Sound Business Journal, Seattle, WA, The Harbor Club video
Clay Thompson, NBA sports hero, Seattle, WA, NBA documentary
Bill Tilley, Shakeys Pizza Parlours, Beverly Hills CA "Flying Man Documentary"
Lynn Tilton, CEO of MD Helicopters and Patriarch Partners, Mesa, AZ, Legends of Aviation
Richard Todd, Snoqualmie, WA video biography

Toni Toohey, Cullaby Lake, WA, Video Biography

General Guy Townsend, Mercer Island WA "Veterans History Project"
Heather Trescases, Eastside Heritage Center, Bellevue WA "fundraising video"
TRUEbenefits Insurance, Seattle, WA, client testimonial video
Alice Tsukuno, Seattle WA, Veterans History Project
Sean Tucker, Legends of Aviation
Tom Varga, CFO

Selections, Bellevue WA "Best Workplaces Video"

Carlos Veliz, PCSI Design, Bothell WA "Eastside Business Awards Video"
David Victor, Seneca Real Estate Group, Seattle WA "Best Workplaces Video"

Village Theater, Issaquah, WA, Fundraising Video

Stephanie Walter, Bellevue WA, Autobiography Video

Mark Walsh, The Schuster Group, Seattle WA "Best Workplaces Video"

Emily Howell Warner, Denver, CO, Legends of Aviation interview

Chris Ward Band, Cle Elum, WA, Pork in the Pines

Jan Warren, Gleneden Beach, OR, Autobiography Video

Washington State Holocaust Education Resource Center, Seattle WA, fundraiser video, event video

Washington State Horse Park, Cle Elum, WA, Pork in the Pines

Alex Wasserman, Elite Fitness, Bellevue WA "CEOs of Seattle Documentary"
Steve Watson, Turnstyle Design, Seattle WA "Best Workplaces Video"
Lori Watts, Kennewick WA, Memorial Video for David Lockwood
Jan Weakes, Duvall, WA, Memorial Video for Gary Shore
Webb Powersports, Cle Elum, WA, Pork in the Pines
Martell Webster, NBA sports hero, Seattle, WA, NBA documentary
Kermit Weeks, Living Legend of Aviation video

Adrienne & Chuck Weidenbach, Detroit MI, Autobiography Video

West Coast Real Estate, Portland OR, TV Commercial

Dorell White, NBA sports hero, Seattle, WA, NBA documentary

Theo White, Ashland, OR, MMA Advanced Training DVDs

Ben Wiener, Vancouver WA, "Generic Drug Revolution Documentary"

Mara Williams, Kirkland, WA First Dance Training Video

Lori Williams, Seattle, WA, wedding video

Lissa Myers Wolfe, Pismo Beach, CA "Flying Man Documentary"
Roy Wolford, Northrop Grumman, Ranchos Palos Verdes, CA "Flying Man Documentary"
Ryan Wuerch, CEO of Motricity, Bellevue, WA, Eastside Business Awards

Wyndham Resorts, Bellevue WA Kickoff Dinner Event Video

Yakima Memorial Hospital, Yakima WA, Into the Blue Video

Patrick Yalung, Wells Fargo Bank, Seattle WA "Best Workplaces Video"
Gerald Yeckley, Schneider Trucking, Green Bay, WI, Excellent Cultures video
Jun Young, Microsoft, Redmond WA "Artitudes Design Testimonial Video"
Zane and the Zacks BBQ, Cle Elum, WA, Pork in the Pines
David Zook, Tutoring Club, Bellevue WA "Eastside Business Awards Video"

Jim Zorn, Mercer Island, WA, NFL Quarterback Coach Autobiography Video

Mark Zoske, SaltWorks, Bellevue WA "CEOs of Seattle Documentary"
Jim Zuur, Cambria, CA, Video Biography & 70th Birthday party video
---


To reserve a Video or Film project:

Call 541-610-5053 or email info@inventiveproductions.com

---